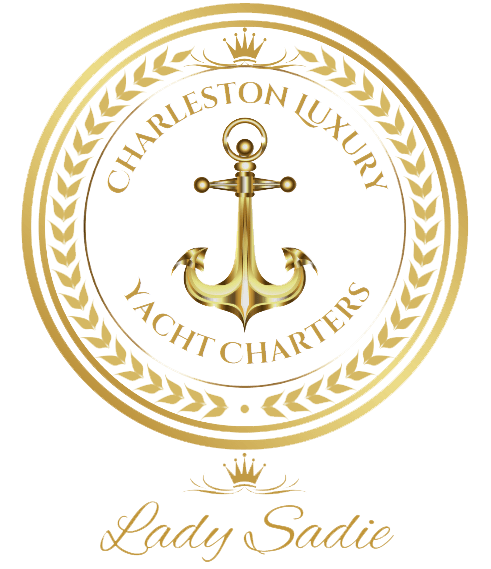 Charleston Luxury Yacht Charters
Explore Tiburon's methodology and the technologies utilized to craft the digital footprint and marketing plan for Charleston Luxury Yacht Charters.
Web Development and Marketing
Having prior expertise with projects for the luxury market, the Tiburon web development and marketing team enthusiastically embraced the chance to partake in the launch of a new upscale venture in Charleston, South Carolina.
The Project
In light of the extensive renovation of the luxury motor yacht Lady Sadie, there was an urgent need to swiftly develop a website for the launch of the new charter business in Charleston, South Carolina.
Initially, our task was to design a basic one-page website to establish the company's online presence before the impending launch.
However, recognizing that such a simplistic approach would not meet the discerning standards of Lady Sadie's luxury market audience, our team devoted itself to crafting a truly remarkable and representative digital representation befitting this magnificent vessel.
As the project progressed, our proficiency in this market segment became evident, leading to a request for a comprehensive marketing package, encompassing the following:
Web design and development
Integrated booking system
Marketing brochure
Website SEO
Integration of Google services
Setup of social media channels
Social media marketing and advertising
Google Ads creation & management
Content creation for website, blog, and social media
CRM integration
Booking channel listings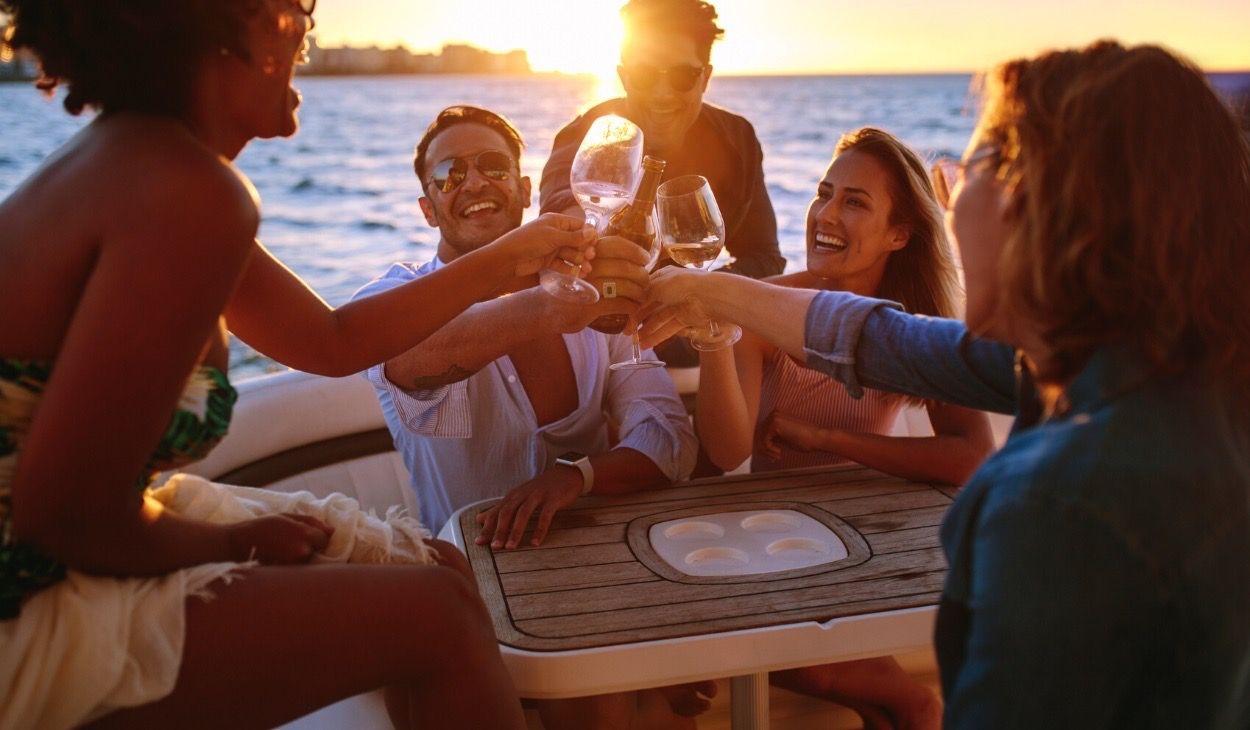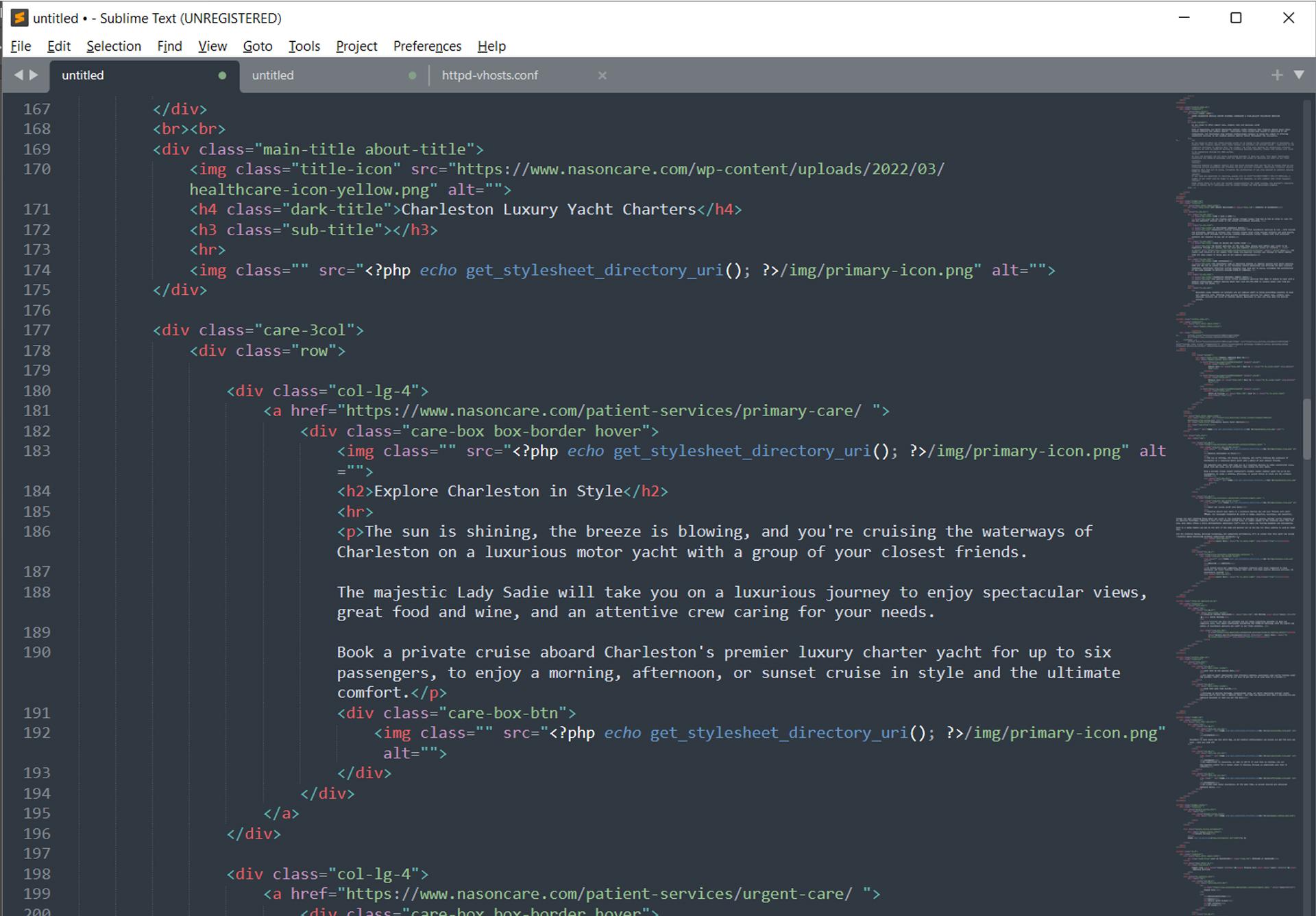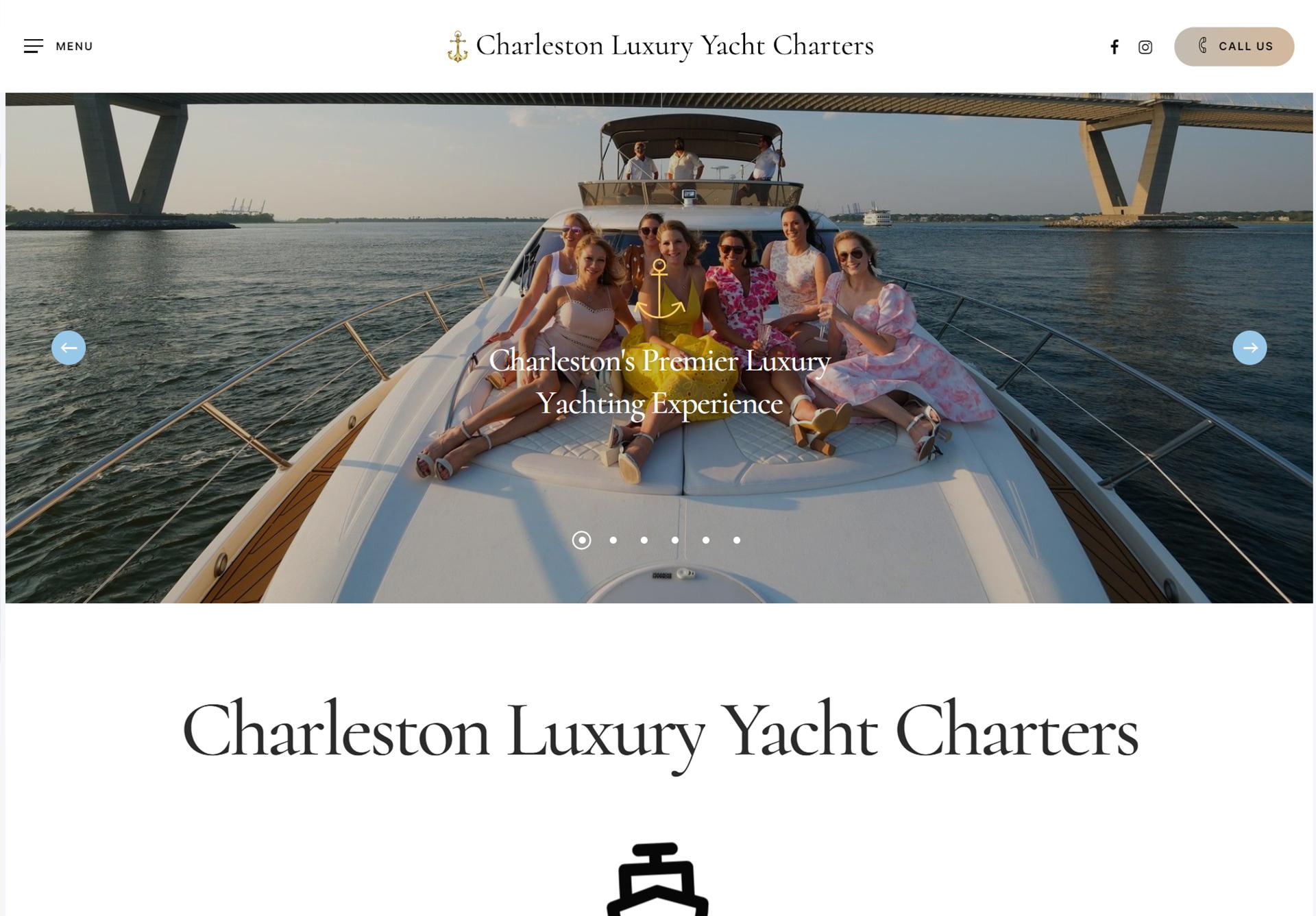 Website Development
With Lady Sadie's luxury market audience in mind, the team worked on building an engaging online presence. We opted for a sleek design with elements that exude luxury and complemented these with bold imagery.
Built on WordPress and using the modern design framework Salient, the site is engaging, mobile-responsive, and able to be easily updated with new content as required.
WordPress Web Content Management System
Salient – Front-end & Back-end Page Builder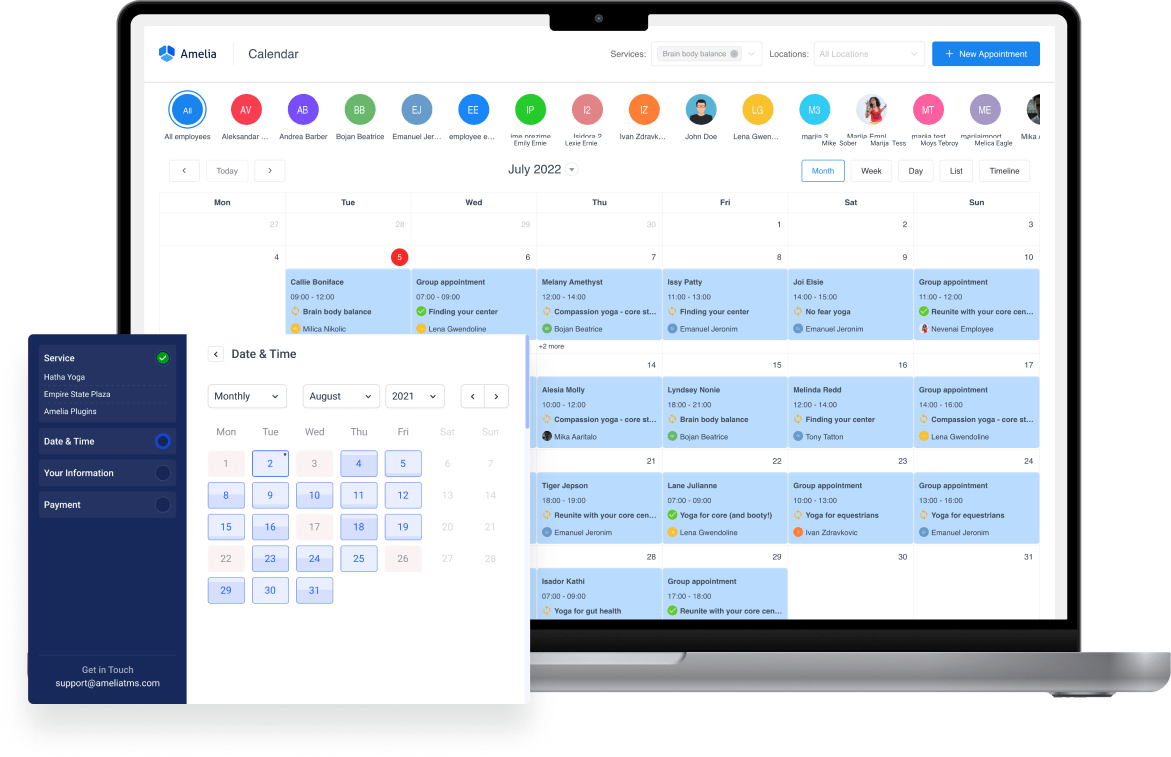 Booking System
Right from the start, a vital requirement was to have a unified booking system. While numerous booking systems and plugins exist for WordPress sites, not all fit the bill. Our criteria included security, user-friendliness, and the capability to handle bookings from a few hours to full-day excursions.
After an extensive search for the perfect solution, we ultimately chose Amelia. This top-rated, flexible platform checked all the boxes with its rich features and extensive customizability.
Amelia Booking Plugin for WordPress
Marketing Materials
While establishing a robust online digital presence was the primary focus during the launch of the new charter business, incorporating physical marketing materials was equally essential for a comprehensive marketing mix.
Taking inspiration from the website's design, we utilized the industry-leading page layout and design application, Adobe InDesign, to craft a compelling and polished tri-fold marketing brochure. The brochure will be a powerful tool to promote the business in various establishments across Charleston.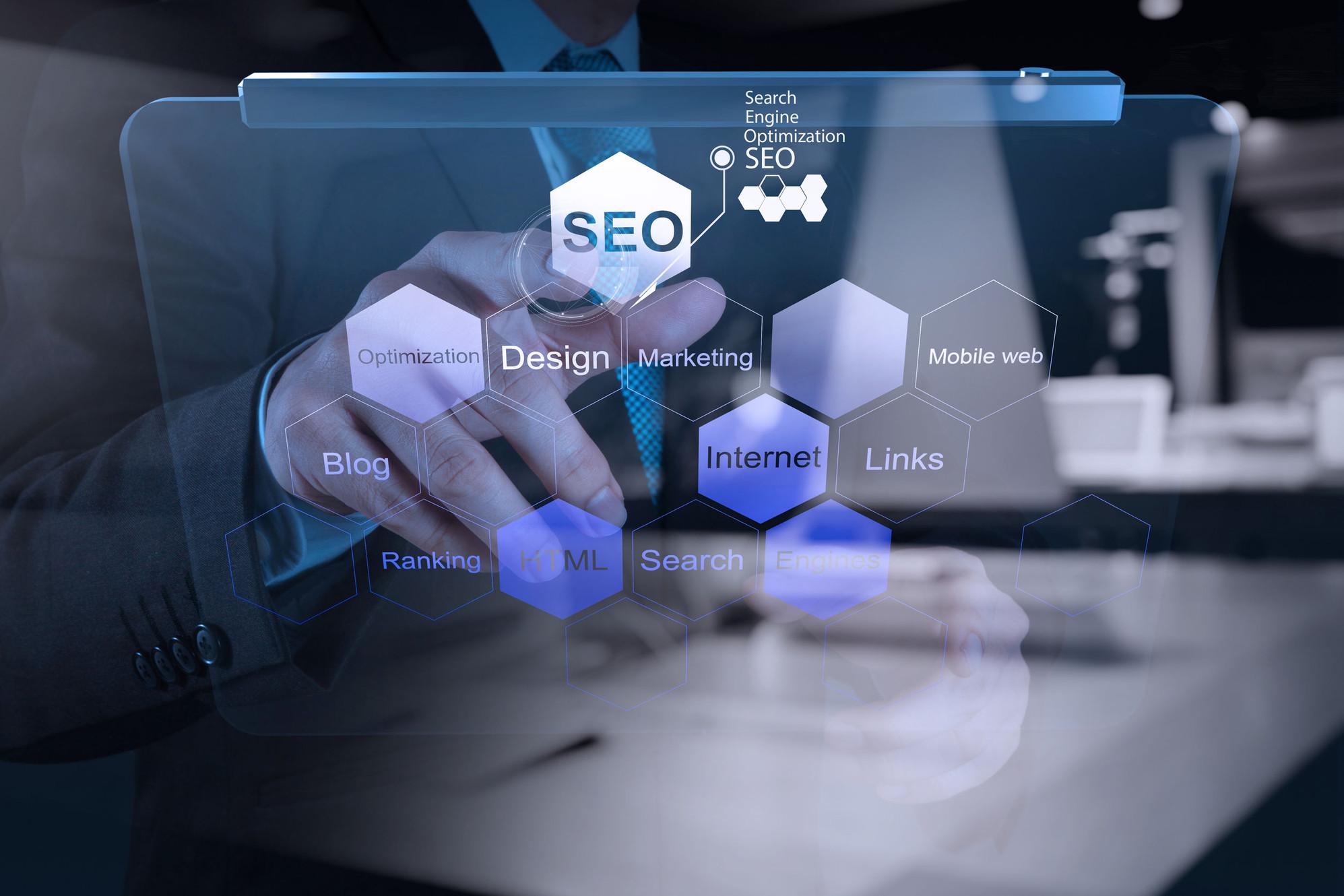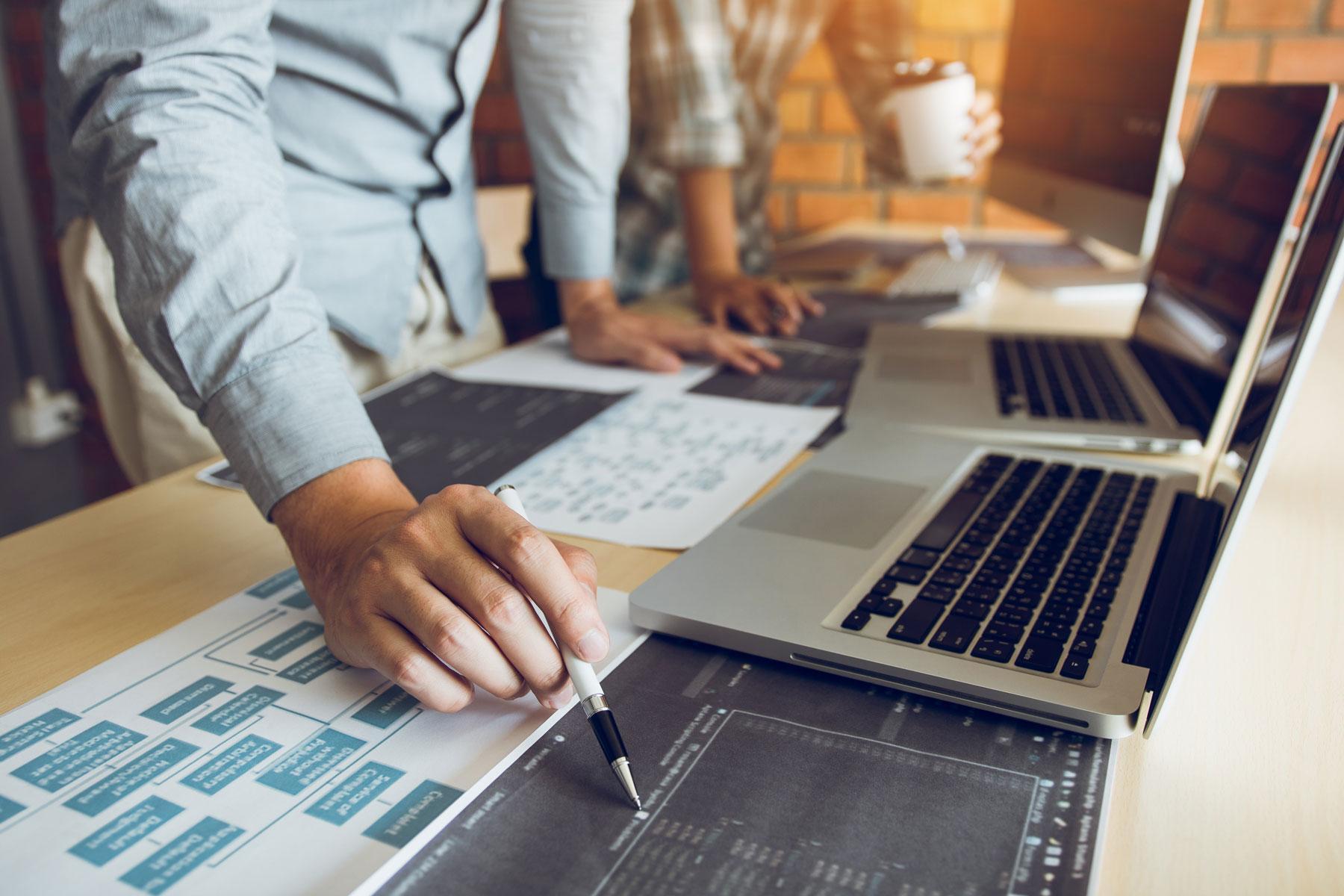 Website SEO, Google Services Integration
As this was a new website and business, we prioritized the integration of SEO & Google Services to maximize exposure.
SEO optimizes content for search engines, attracts organic traffic, & enhances credibility.
Google Services, such as Google Business Profile, Search Console, and Google Analytics, are vital to get the best results from the Google platform.
Tiburon continues to manage these integrations to gather valuable data insights, enabling data-driven decisions to maximize the effectiveness of content: 
Google Analytics

Google Search Console

Google Business Profile

SEO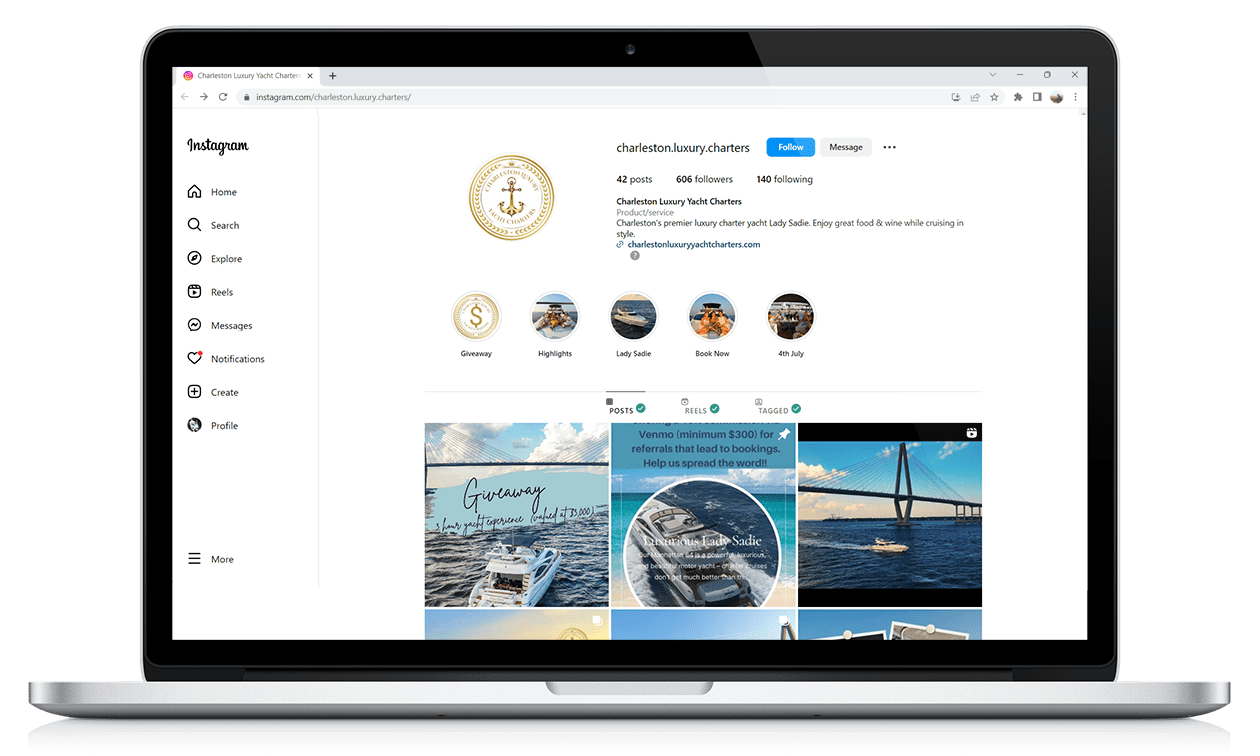 Social Media Profile Creation
Establishing a robust social media presence is crucial for every business, but for a luxury lifestyle brand like Charleston Luxury Yacht Charters, it becomes an irreplaceable aspect of showcasing its exclusive offerings.
During the website development, we crafted profiles for Charleston Luxury Yacht Charters across major social media platforms. By integrating them, we effortlessly display social content on the website while sharing engaging blog posts and captivating content on social media.
This cohesive approach ensures a captivating digital journey for the audience and elevates the brand's allure in the luxury yacht charter market.
Social Media Marketing
Leveraging our expertise in marketing luxury brands, we devised and implemented a powerful marketing strategy for the launch. This comprehensive plan included targeted paid social media marketing on Instagram and Facebook, ensuring our message reached the most relevant and discerning audiences in the market.
Our social media marketing efforts are ongoing and encompass various elements:
Crafting and optimizing digital media assets for each social media platform.

Strategically creating compelling content to resonate with our audience.

Creating and monitoring strategically promoted content across platforms

Constantly monitoring audience reactions and campaign effectiveness through analytics tools.

Adapting content to align seamlessly with market trends and goals.

Sharing captivating content with relevant audiences, further amplifying reach.
We set up the Google Ads account, featuring two strategic ads tailored to distinct regions and markets.
The first ad combines search and display features, expertly targeting the local Charleston market.
Meanwhile, the second ad is designed to engage potential travelers from other regions, enticing them to explore Charleston's exclusive yacht charter experience.
Daily monitoring and analysis of each Google Ad ensure peak performance and effectiveness. We continuously optimize content to deliver the best results, ensuring smooth sailing for our advertising campaigns.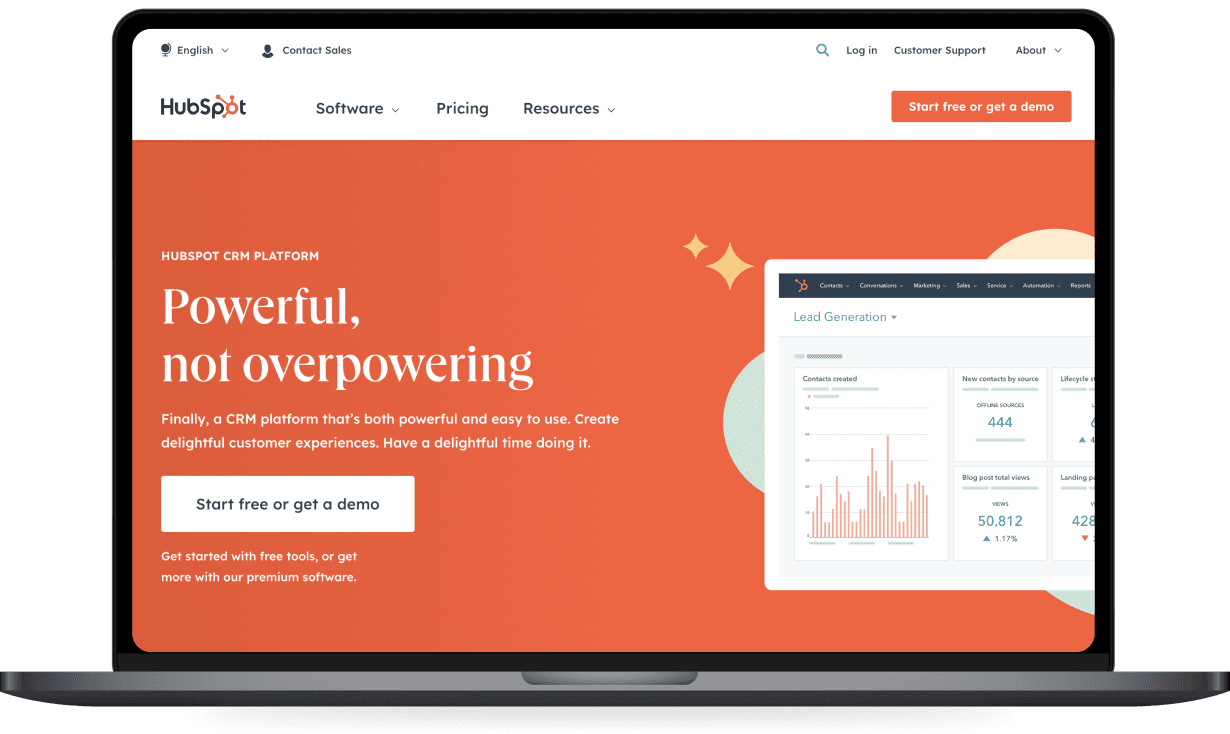 CRM Integration
With much expertise in the HubSpot platform, we seamlessly integrated HubSpot CRM—a powerful solution with impressive marketing tools.
For Charleston Luxury Yacht Charters, HubSpot manages website form inquiries, auto-updating the contact database, and enables contact tracking and re-marketing.
Through their excellent WordPress integration, we track marketing efforts and ads on social media platforms.
This cohesive approach delivers personalized customer experiences and maximizes marketing campaign impact.
Travel & Review Platforms
Completing the plan, we harnessed the potential of external booking and review platforms, with TripAdvisor and Yelp taking center stage.
Our dedicated team strategically listed Charleston Luxury Yacht Charters on these platforms, effectively targeting both local and visiting customers, thus expanding the brand's marketing reach.
These platforms hold immense significance for collecting authentic reviews from satisfied customers, which resonates strongly with potential clients.
To further enhance our website's credibility, we integrated both platforms to showcase their reviews. Additionally, we are excited to soon offer direct bookings via TripAdvisor, streamlining the customer journey.
Share your challenge with our team, and we'll work with you to deliver a revolutionary product – just like we did for the Charleston Luxury Yacht Charters.
Schedule a chat with one of our senior management team.
Schedule a Chat